Best Photography Studio For Modeling Portfolio Photoshoot
A modeling photoshoot is an essential part of any model's career and is used to showcase their best looks. It represents their professional portfolio and can be used to gain attention from potential employers and agents. A portfolio also provides a visual representation of the model, allowing them to stand out from the competition.
Photographers don't just take pictures; they create images. –     Mark Denman
A photographer is essential for a modeling portfolio photoshoot as they have the right equipment and experience to capture the model's best shoots and create stunning images for their portfolio. A photographer's lighting, angles, and composition knowledge can help create a unique and flattering look. They also understand the importance of proper posing and styling to ensure the model looks their best in each shot. They also provide valuable feedback for the model to help them achieve their desired look.
Importance of a Strong Portfolio as a Modeling Career
No matter what your career is, a well-equipped portfolio is a first and foremost step in your career. It's a whole impression of your work. It demonstrates your talent and skills to potential clients and creates a positive thought to clients that you are a professional and have a good understanding of the particular industry. A strong portfolio can also be a reference for you to use in negotiations and for clients when making decisions about hiring you for work. It is a great way to show off your best work and can be used as a marketing tool to help you find new opportunities.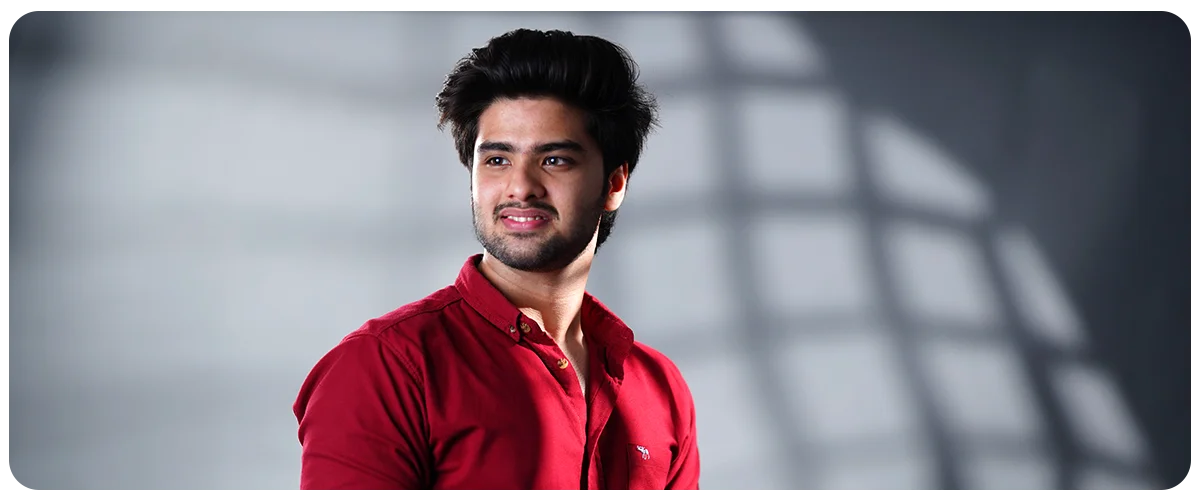 Tips To Make a Strong Portfolio for Modeling
The portfolio explains why those well-known agencies should choose you over hundreds of others. Whether you kick start your career or want to attract more clients, being a professional portfolio is mandatory. Let's understand some tips for making a solid modeling photoshoot portfolio:
Take professional photos: Invest in high-quality images that capture your unique looks and styles. A good portfolio should have various ideas that showcase your range and versatility as a model. Choose a reliable photography studio for photoshoot!
Have a clear vision: Define the look and style you want to portray in your portfolio. Your portfolio should represent who you are as a model and what type of work you want.
Choose the right photographer: When selecting a photographer, ensure they have experience working with models and they have a well-equipped photography studio for modeling photoshoot.
Network: Attend networking events and workshops to meet more people in the industry.
Be consistent: Update your portfolio regularly with new photos to show your progress and growth as a model.
Have a website: Create an engaging and user-friendly website to host your portfolio and other information about yourself and the types of projects you're interested in.
Promote yourself: Use social media to promote yourself and your portfolio. Post photos, share updates, and engage with other models and industry professionals.
Build relationships: Reach out to the photography studio for photoshoots, makeup artists, and other industry professionals to build relationships and collaborate on projects.
What to Include in the Modeling Portfolio?
Your modeling portfolio photoshoot works on your behalf and demonstrates your skills to agencies. These are some basic shots, personal information, and CTA that every model should add to their portfolio:
Headshots: Professional headshots are essential for any modeling portfolio. Make sure they are current and well-lit. Headshots are one of the most critical elements in a modeling portfolio photoshoot because they are the first images potential clients will see. These showcase the model's facial features, expressions, and overall beauty. It should be well-lit, crisp, and professional to make an excellent first impression. They should also accurately reflect the model's look to ensure that clients have an accurate representation of the model before they even meet them. It is used to display the model's diversity and ability to portray various looks.
Full-body shots: Full-body shots will help show off your figure and give potential clients a better understanding of your look. Full body shots are essential in modeling portfolios because they provide a full view of the model's body and reveal their physical proportions and body type. Full-body shots are also a great way to showcase a model's poses and movements, so they can be used to demonstrate a model's ability to work in front of the camera. It is often used in casting calls and can help the model stand out from other applicants.
Modeling experience: Include any previous modeling gigs or experiences you have. A modeling photoshoot portfolio demonstrates the model's ability to work with different types of photographers, take direction, and successfully portray different looks. A portfolio featuring various experiences and faces helps demonstrate the model's range and versatility. It also helps convey the model's ability to take direction and adapt to different styles. Experience in various areas can help a model stand out from the competition and is an essential part of creating a successful portfolio.
Comp cards: Comp cards (Composite cards) are like business cards for models and will give people quick information about you. It serves as a visual representation of a model's capabilities and potential. It is a marketing tool used by talent agents and modeling agencies to promote models to potential clients. A comp card typically includes professional images, physical stats, contact information, and other relevant information. It also serves as a quick reference guide for potential clients that want to book a model for a particular job or project.
Work samples: If you have done professional works, such as a magazine shoot or anything else, then include one of those selections in your portfolio. It is an essential component of a modeling portfolio because it visually represents your abilities and experience as a model. It gives potential clients an understanding of what you can do and how you can fit into their vision. It also speaks to the professionalism and commitment you bring to each job. Work samples can help you stand out from the competition and demonstrate that you are a serious and reliable model.
Resume: Include an overview of your professional experience and qualifications. A summary is essential to a modeling portfolio because it summarizes the model's experience and accomplishments. It allows the model to showcase their professional background, providing prospective employers with a clear picture of their skills and qualifications. Additionally, the resume can highlight awards or special recognitions the model has received and any modeling jobs they have taken on and completed. A well-crafted resume can be a powerful tool for a model to promote themselves and their career.
References: Include references from previous modeling jobs or clients. References are essential in modeling portfolios because they provide additional information about the model's skills, talent, and experience to help potential clients make informed decisions about hiring the model. References can include previous employers, colleagues, or individuals who have previously worked with the model and can speak of their profession and skill in the modeling industry. This can help convince a client that the model is the right fit for the job they're offering. Moreover, references can provide a more personal perspective on the model's work, which can be very helpful when hiring.
Measurements: Include your vital measurements such as height, waist, and bust. Body measurements are essential in modeling portfolios because they provide information to casting directors, photographers, and other decision-makers that they need to make informed decisions about the model. Body measurements allow decision-makers to understand the proportions of the model's body, assess their suitability for particular roles, and help them select clothing and accessories that will fit the model correctly. A model's body measurements are an essential part of their portfolio and can make or break their success in the industry.
Tips for Choosing the Right Photographer for Your Modeling Shoot
Photography is the foremost thing to consider while choosing the right one. Here are some tips for choosing the photographer for your modeling photoshoot:
Research: Before you even begin to look for a photographer, do your research. Look through portfolios, websites, and social media accounts to get a feel for the styles of photography you are interested in.
Check References: Ask your friends and family who they have used in the past or who they would recommend. Ask questions about their experience to get an idea of what type of photographer they are dealing with.
Budget: Before talking to photographers, it is essential to know your budget. This will help narrow down the list of photographers you are interested in working with and ensure they can meet your needs at your comfortable price.
Communication: Once you have narrowed your list of potential photographers, reach out and start a conversation. Ask questions about the type of photography they specialize in and the process. You want to ensure the photographer is someone you can easily communicate with and who gives you the results you are looking for.
Personality: You want to ensure a good rapport with your chosen photographer. You will spend a lot of time with them, so you want someone you can get along with and who you feel comfortable around.
Experience: Make sure the photographer you are considering has experience in a modeling photoshoot. Ask them how many shoots they have done and the results.
Best Photography Studio for Modeling Photoshoot – Artx Films
Artx Films has an exceptional and well-designed photography studio for photoshoots!
We specialize in capturing stunning and attractive poses for modeling portfolio photoshoots and fashion advertising. We have a team of experienced photographers and stylists who work together to create unique photos that capture the beauty and personality of our clients. Our Photography studio for modeling photoshoots offers various services, including headshots, portfolio development, fashion, editorial shoots, beauty and lifestyle shoots, and much more. We work with a range of clients, from rising models to established professionals. Our goal is to create beautiful, timeless shoots to help you stand out from the crowd. Give us a call and book a photography studio for modeling photoshoot.
.